More than 14,000 companies trust DocuWare for managing their most critical documents. When you partner with DocuWare, you join the thousands of industry leaders who have already discovered how the industry's best Enterprise Content Management Platform improves operations at every level of their organization.
How a document management system gives you an edge
For far too long, many companies have allowed poorly managed information to hold them back. The average employee spends 30 to 40 percent of their time looking through email, paper documents, shared hard disks and filing cabinets trying to find information they need to complete their tasks.

What if all those wasted hours could instead go toward making your company more competitive? No wonder forward-looking companies and organizations are turning to digital documents and enterprise content management to gain an edge in the global marketplace.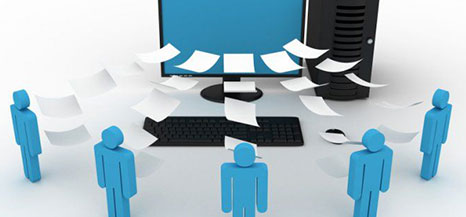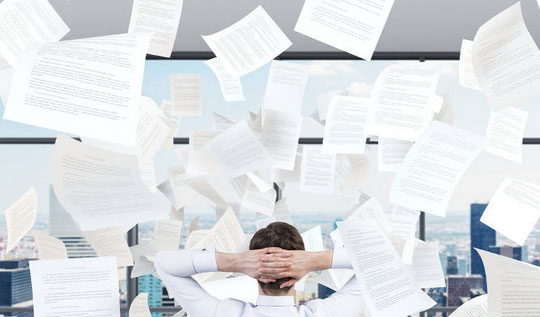 Document management
Implementing a document management system is a great way to control costs and improve operational efficiency.

However, achieving the maximum benefits from digital document management requires thorough upfront planning.

Therefore, DocuWare has developed a very efficient process we call the "Document Management RoadMap." This comprehensive approach defines and describes the necessary steps to transform your business and deliver significant improvements in document handling, workflow and employee collaboration.

If you're ready to invest in a document management system, getting started with your own Document Management RoadMap is the best way to maximize your process efficiency and control operational costs.
Solutions
Lifecycle Management : provides fast and transparent processes from capturing to long-term archiving. Documents are immediately available for all authorized people at any time and from any location.


Specific Applications : Filing Email E-mail has become a core communication medium in the business world and is well on its way to replacing letters and faxes. No wonder then, that finding the ultimate professional and systematic filing method for handling electronic correspondence has become so important.


Department Solutions : Invoices, bills of lading, statements and packing slips. Nothing is booked without a supporting record. These records need to be stored for a long time and need to be accessible to you at any time. Automatic filing and rapid access to these records have become standard procedures for companies using DocuWare.